PUSHING PAINT
"I call it pushing paint—painting with a palette knife instead of a brush to develop more dimension and direct the light. I had been searching for a way to keep from going too tight, too rigid…and it took on a life of its own. I really enjoy being able to call that flower or face out of the canvas, but keep all the nuances of tone and texture.
"At this point in life, I can see how every experience has brought me to this work. Growing up in Denver, experiencing the Southwest, building a graphic design business that made it's own mark, my family—everything comes into play. When I teach students, I keep emphasizing the importance of perspective. Not only for the project in front of them, but at large. My goal is to reflect that same principle each day I push paint."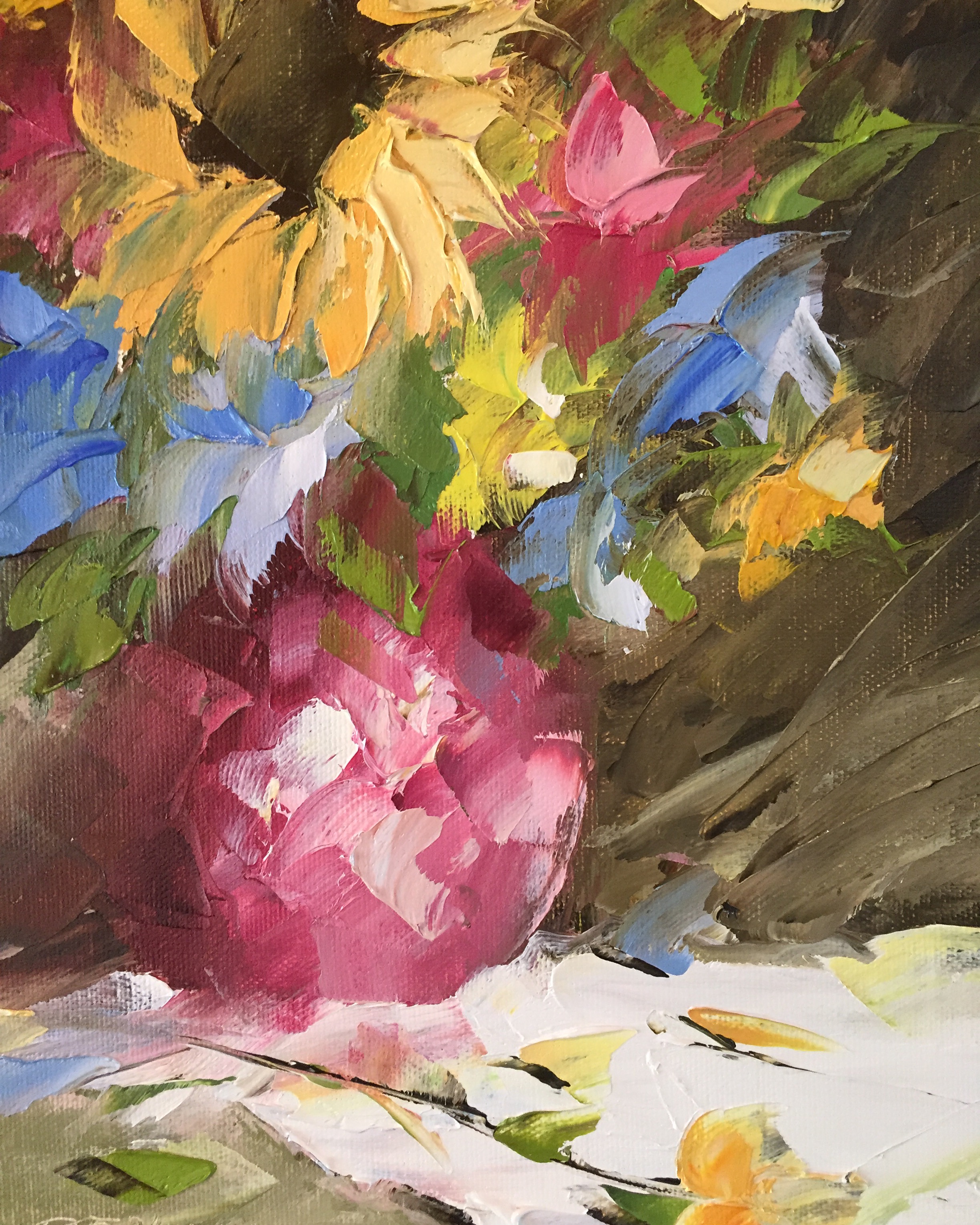 "Yellow and White Pansies"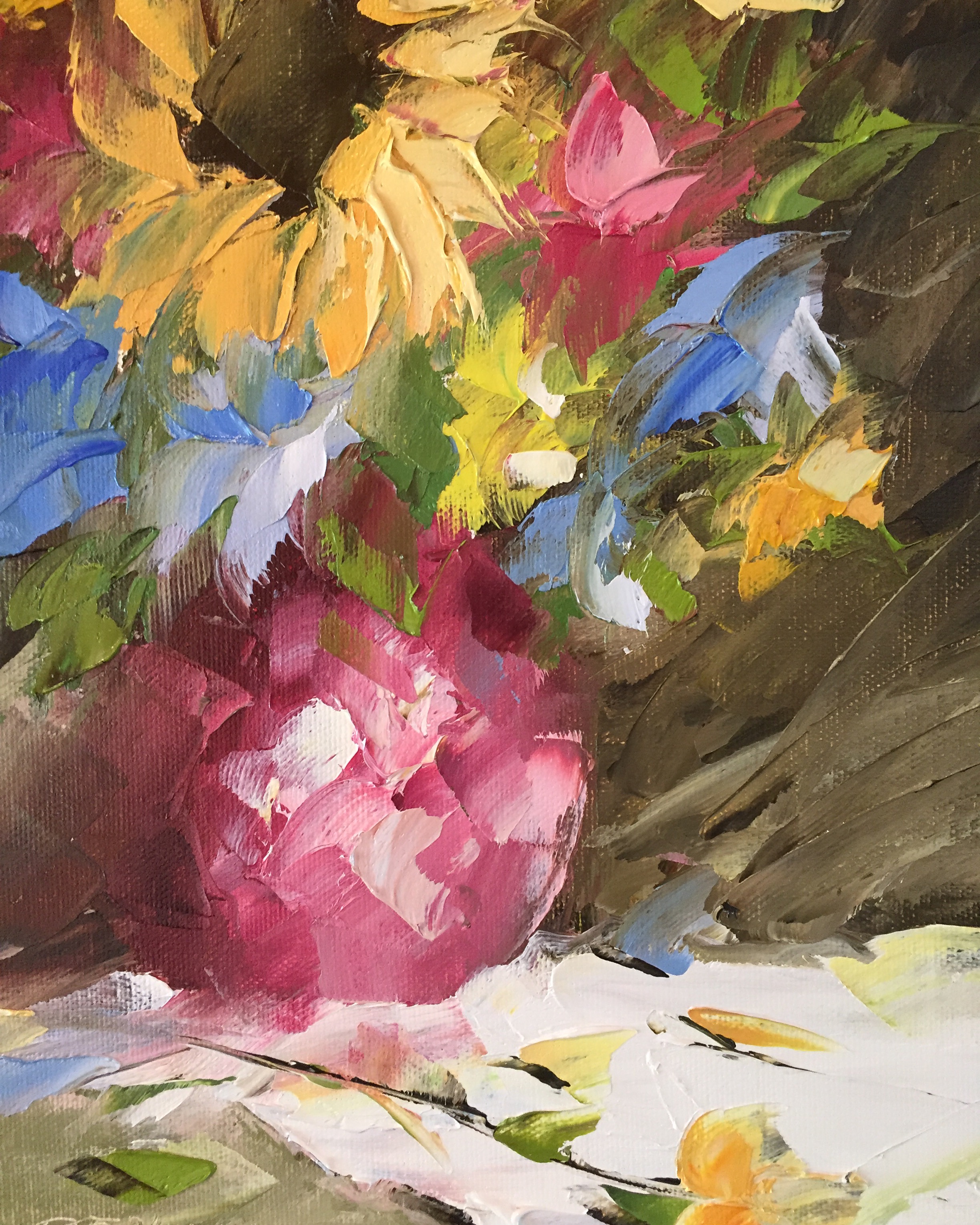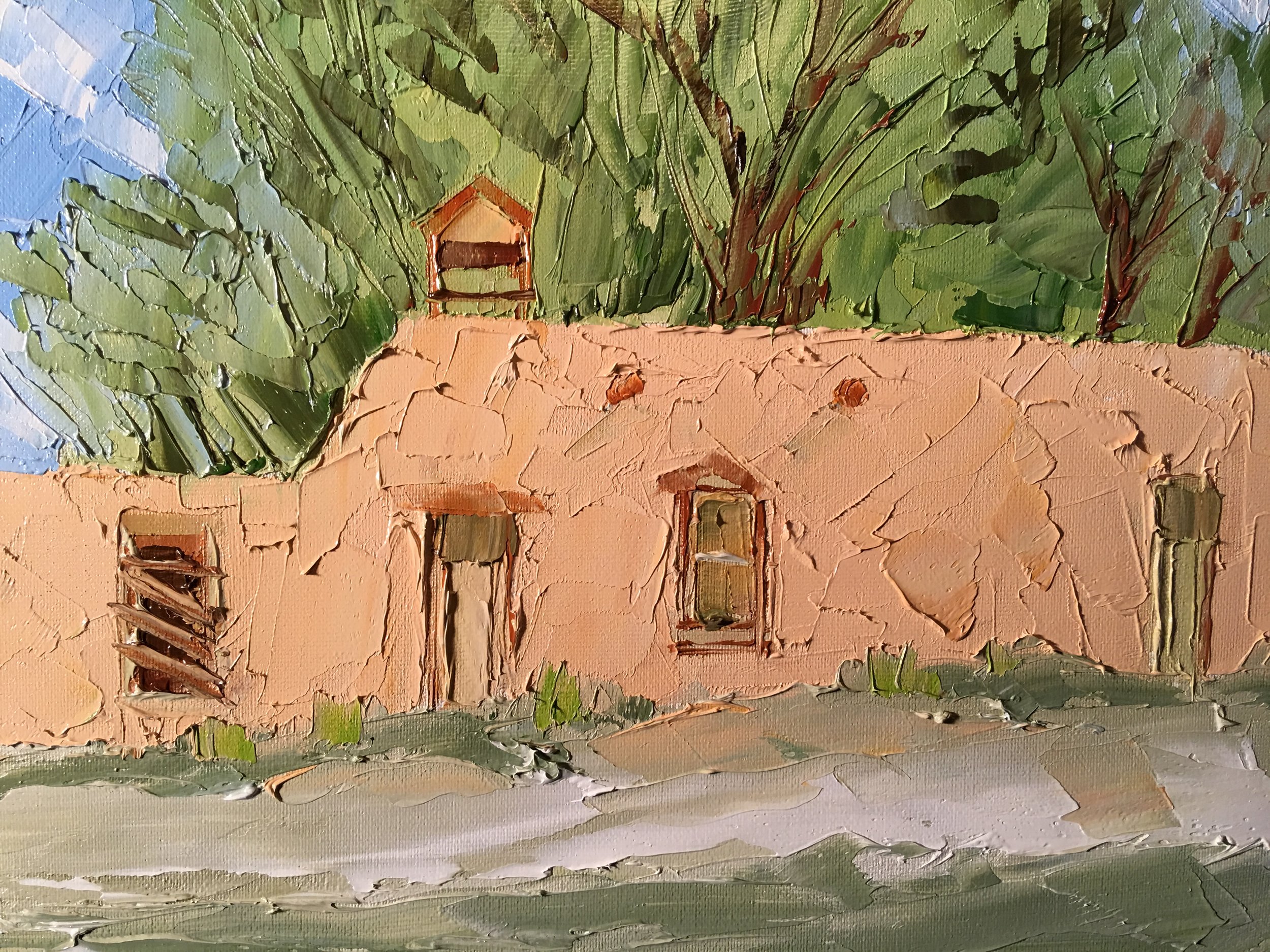 "Celebracion de Paraguas"
"Canyon Road Side Street"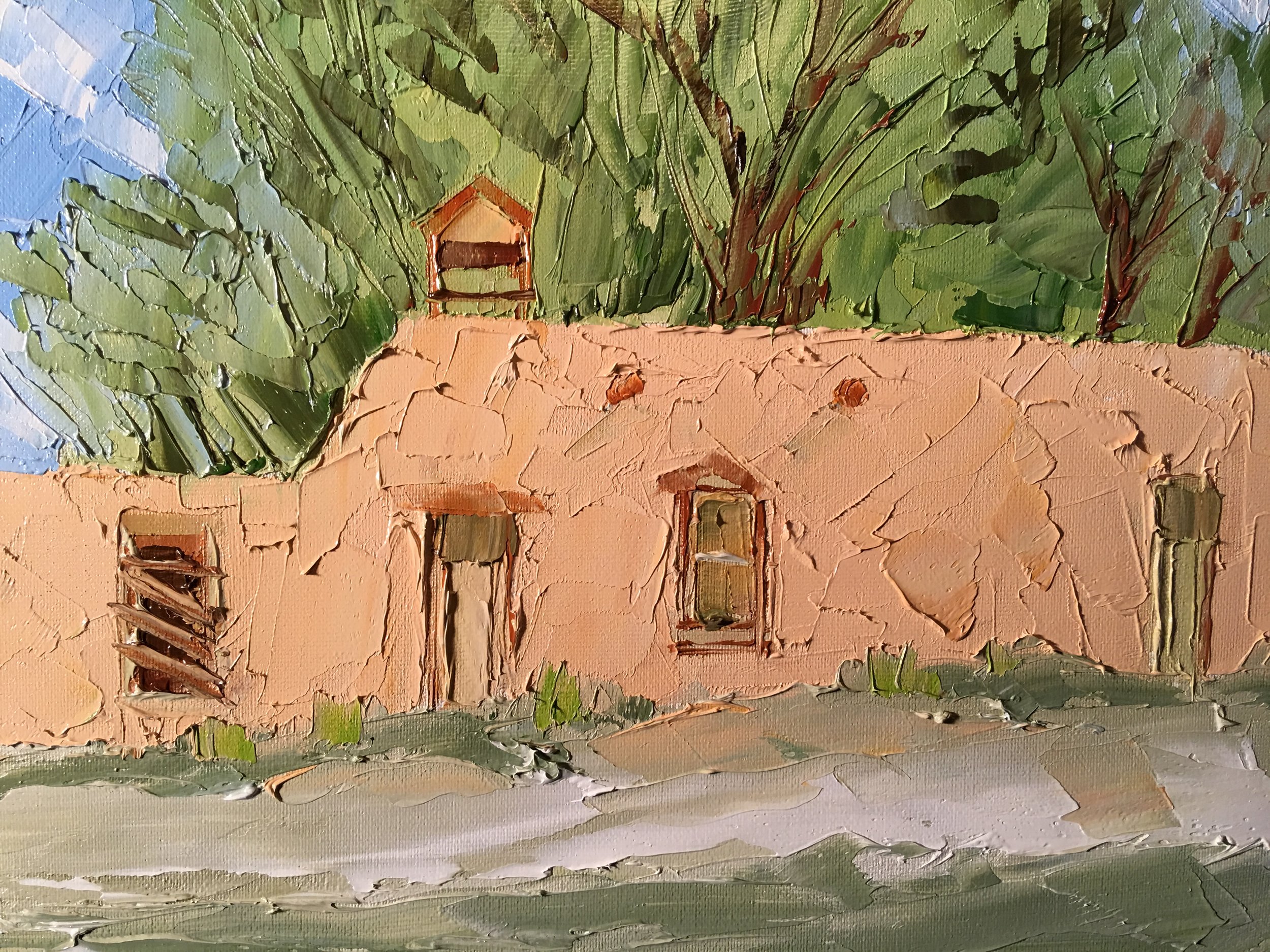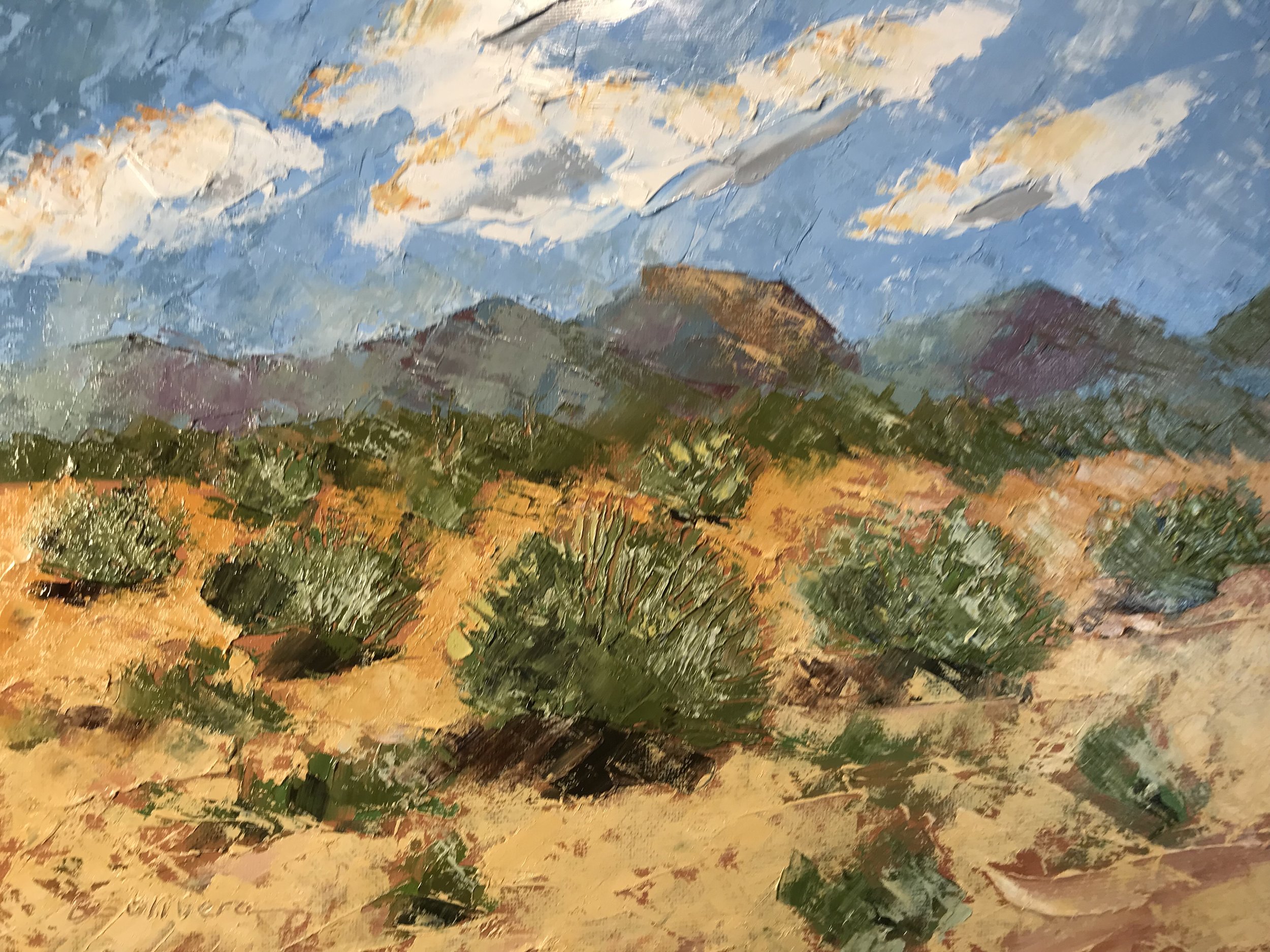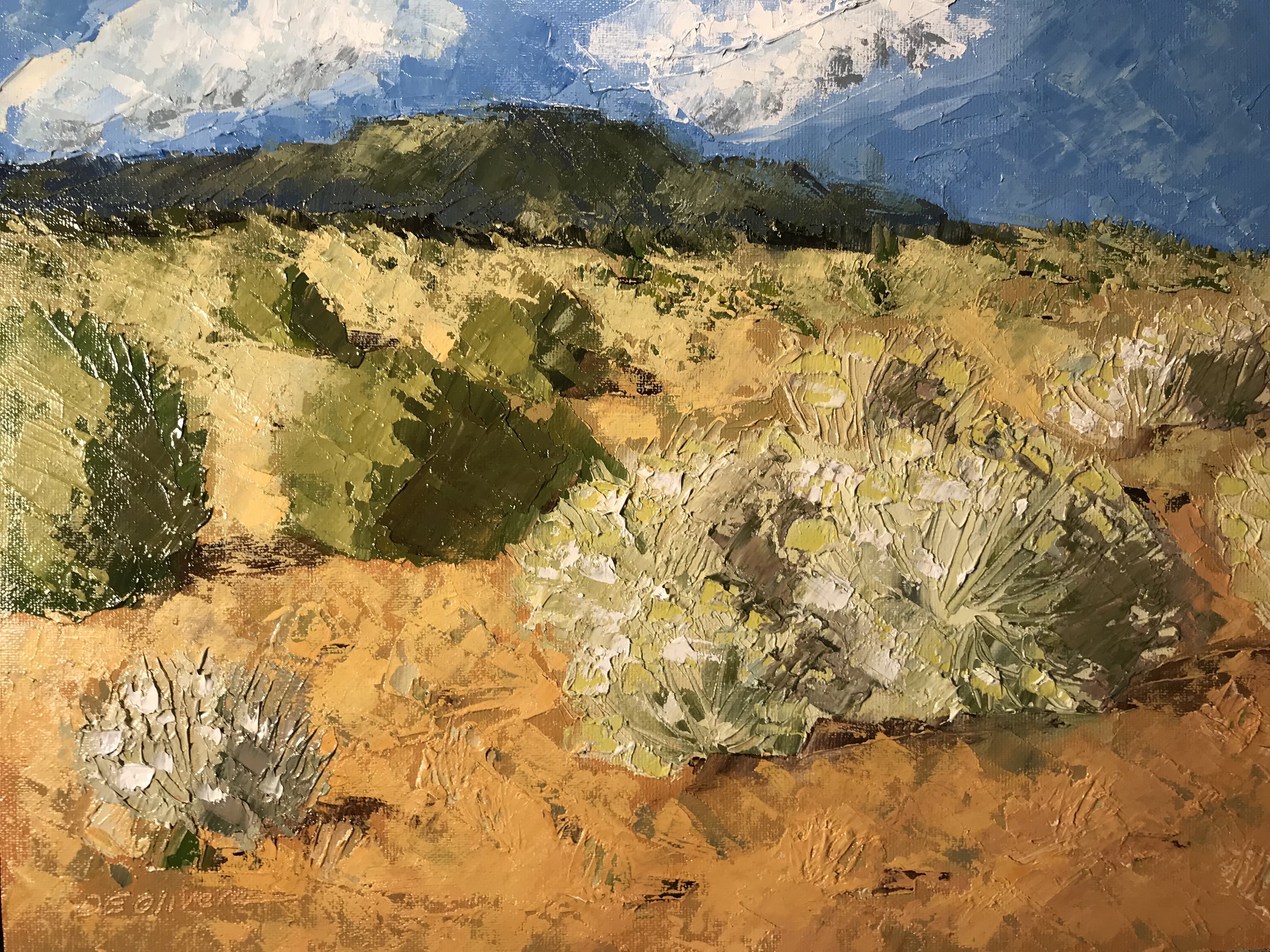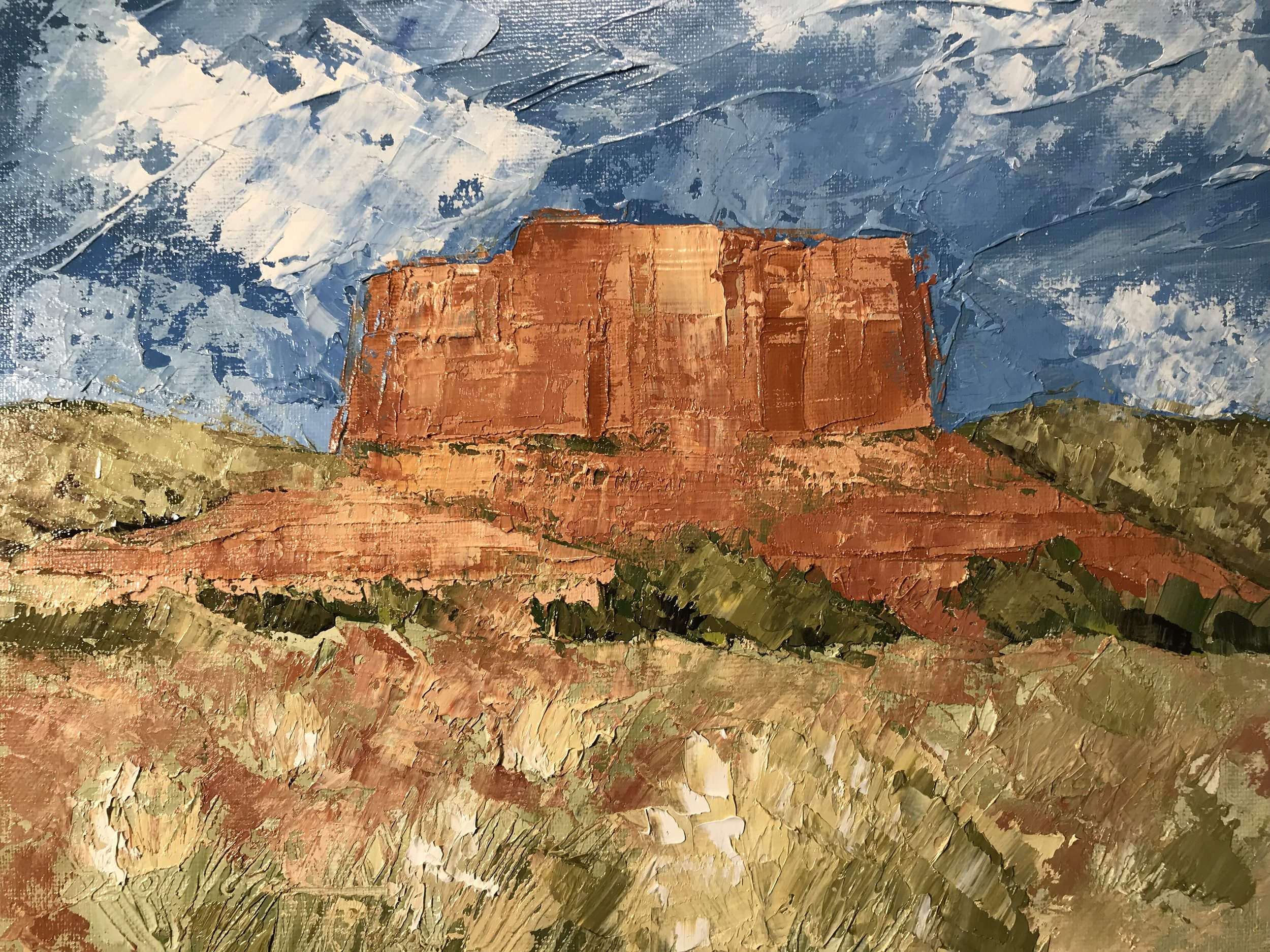 "Kitchen Mesa, Ghost Ranch"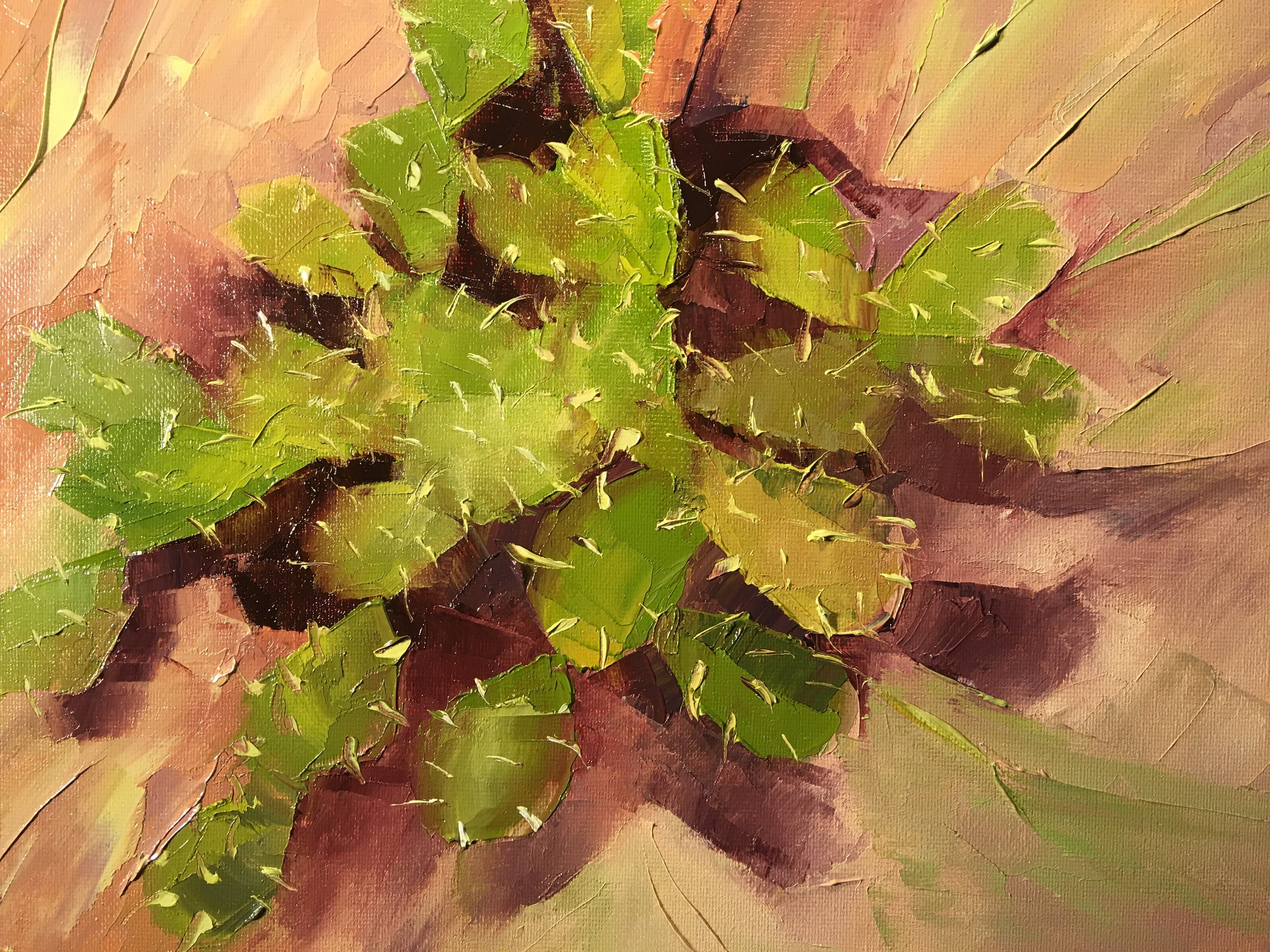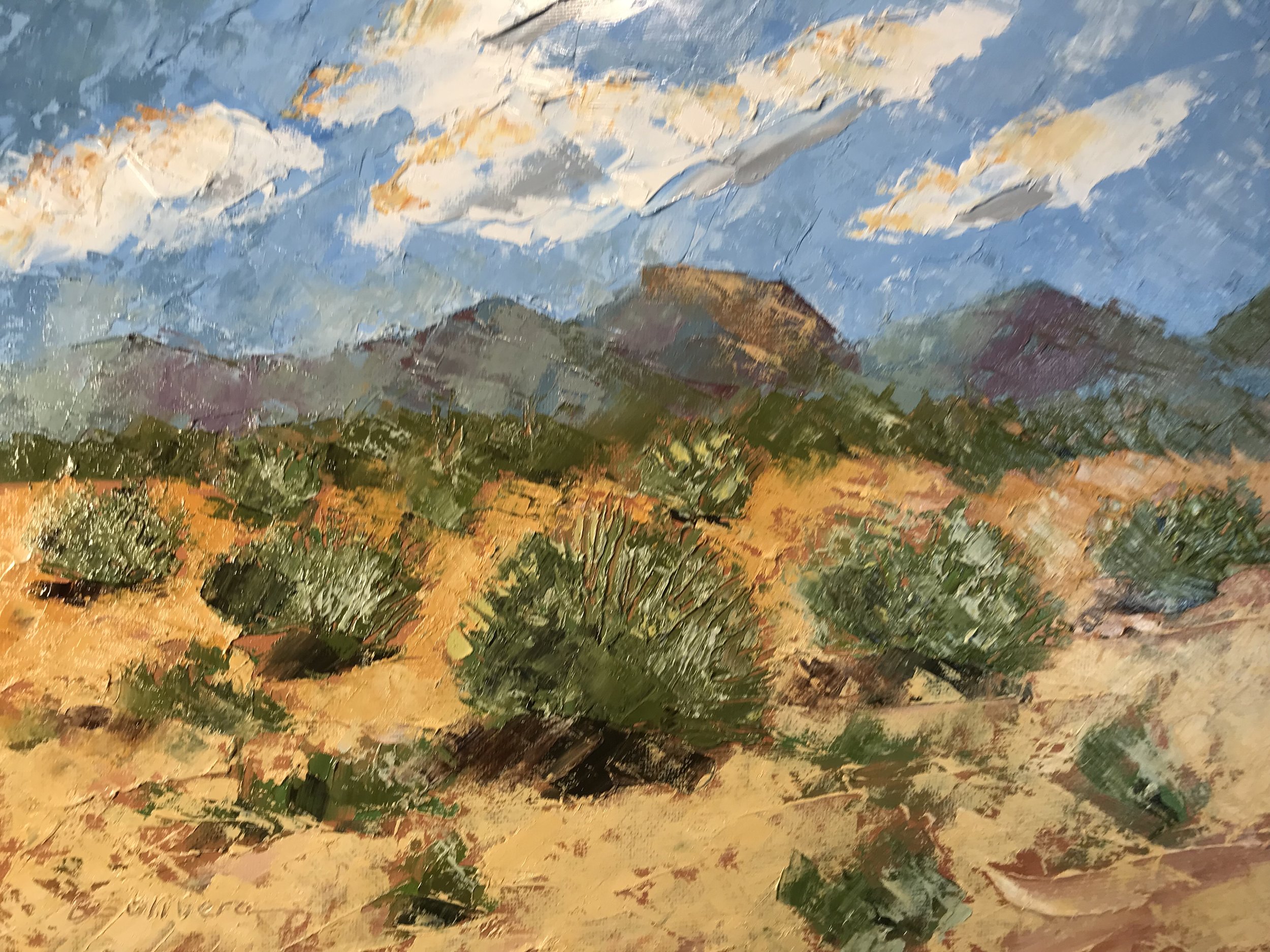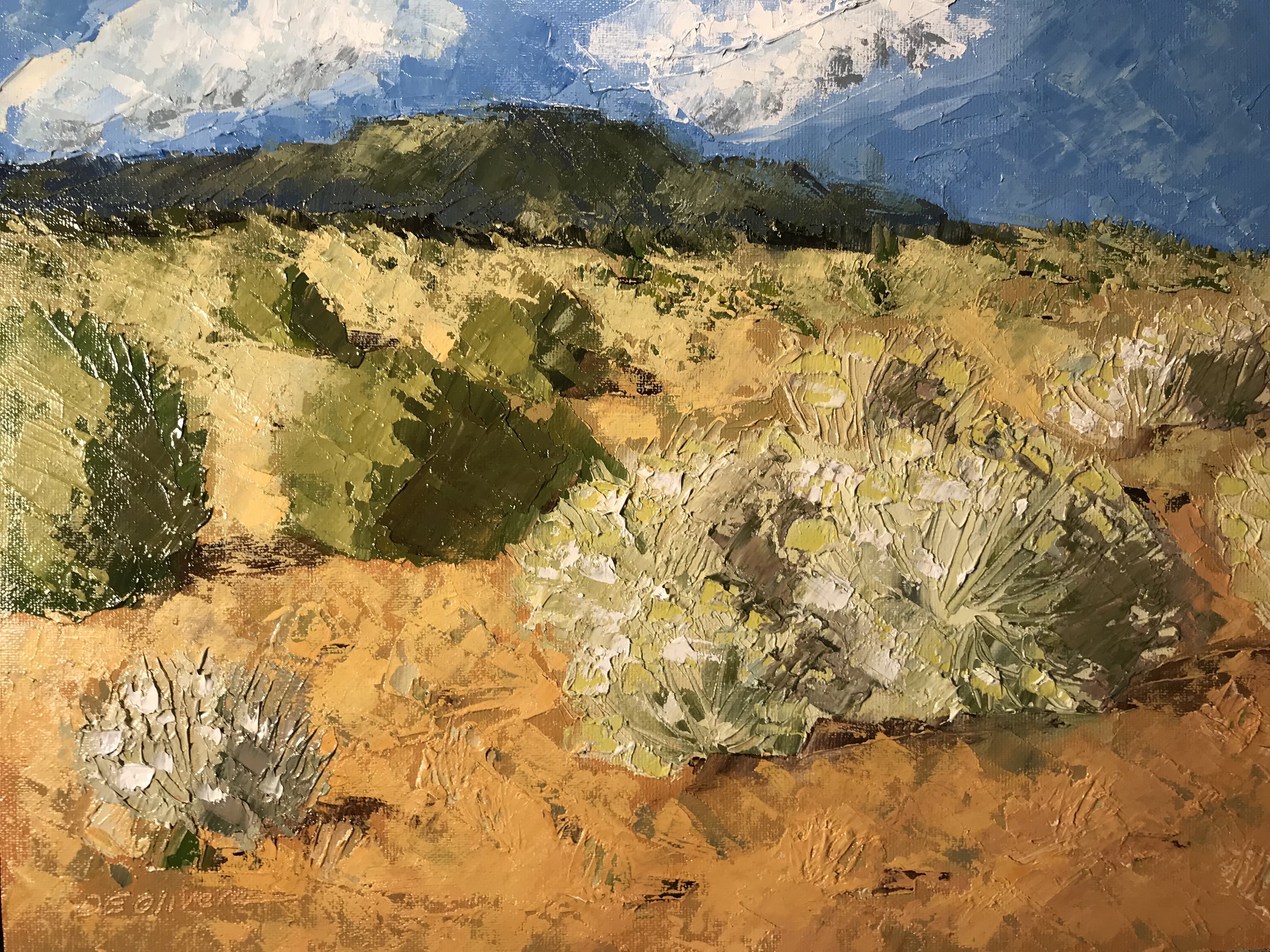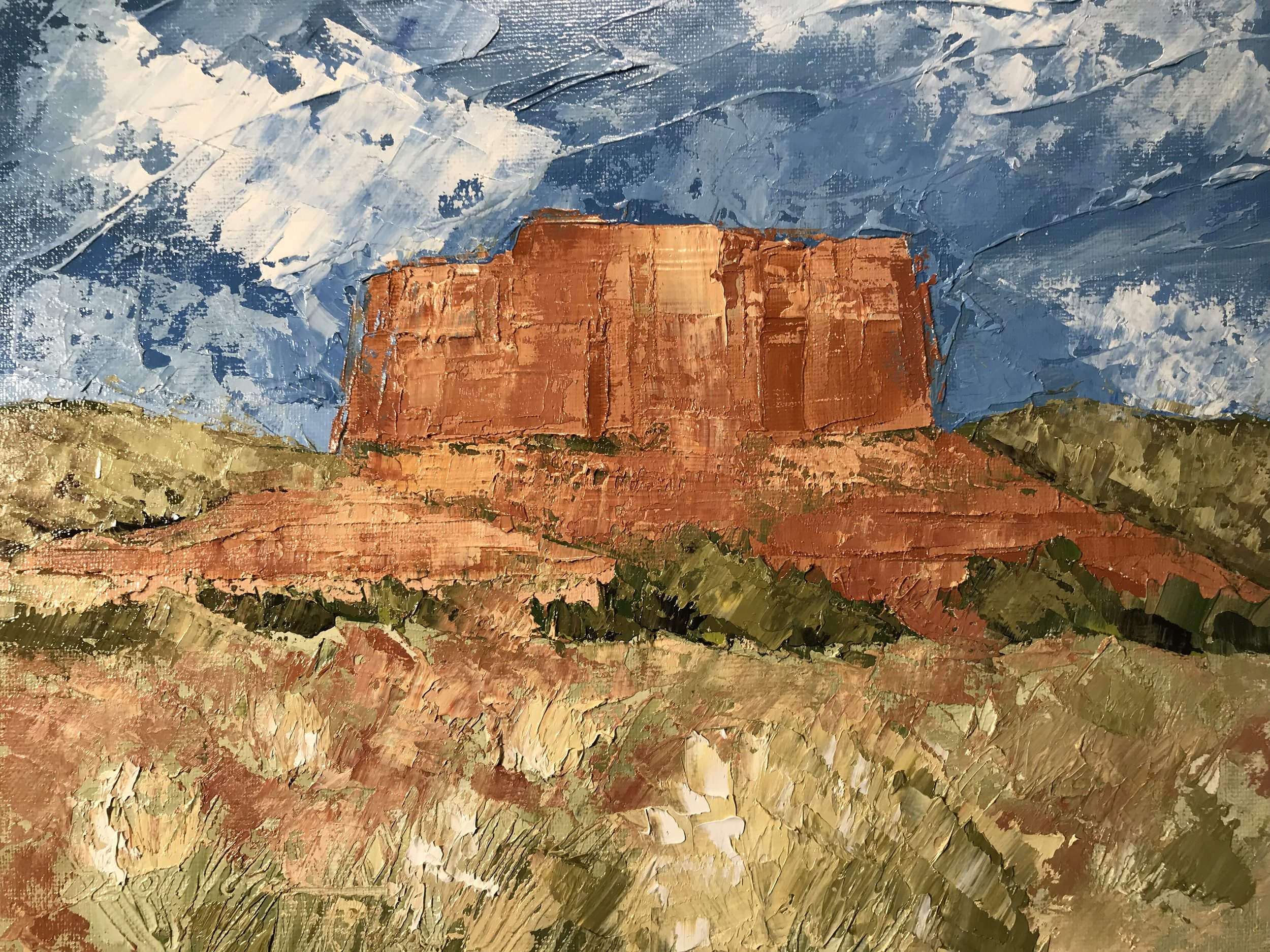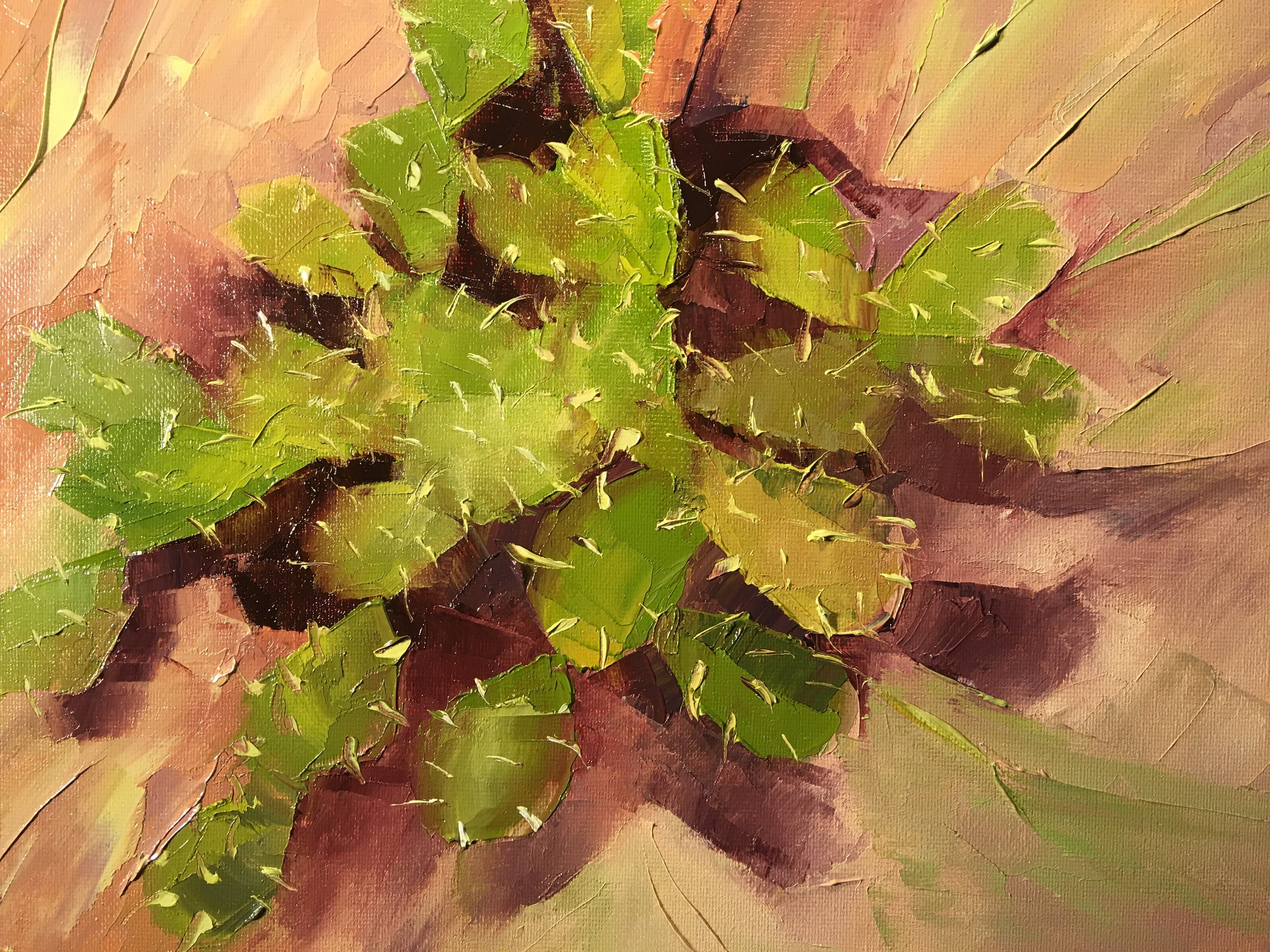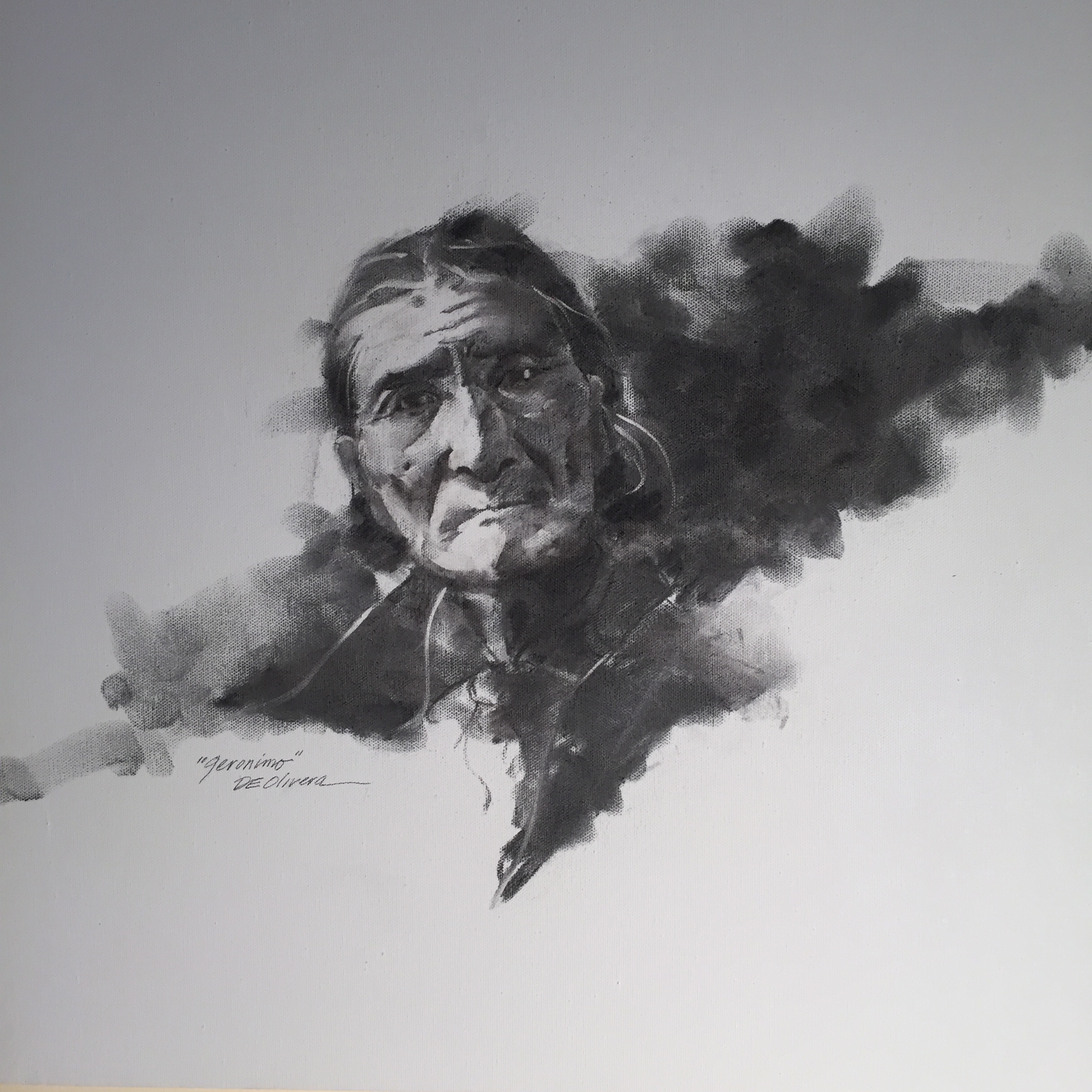 "Geronimo"
20"x20"x2" $675
Charcoal on canvas
"Hollow Horn Bear"
20"x20"x2" $675
Charcoal on canvas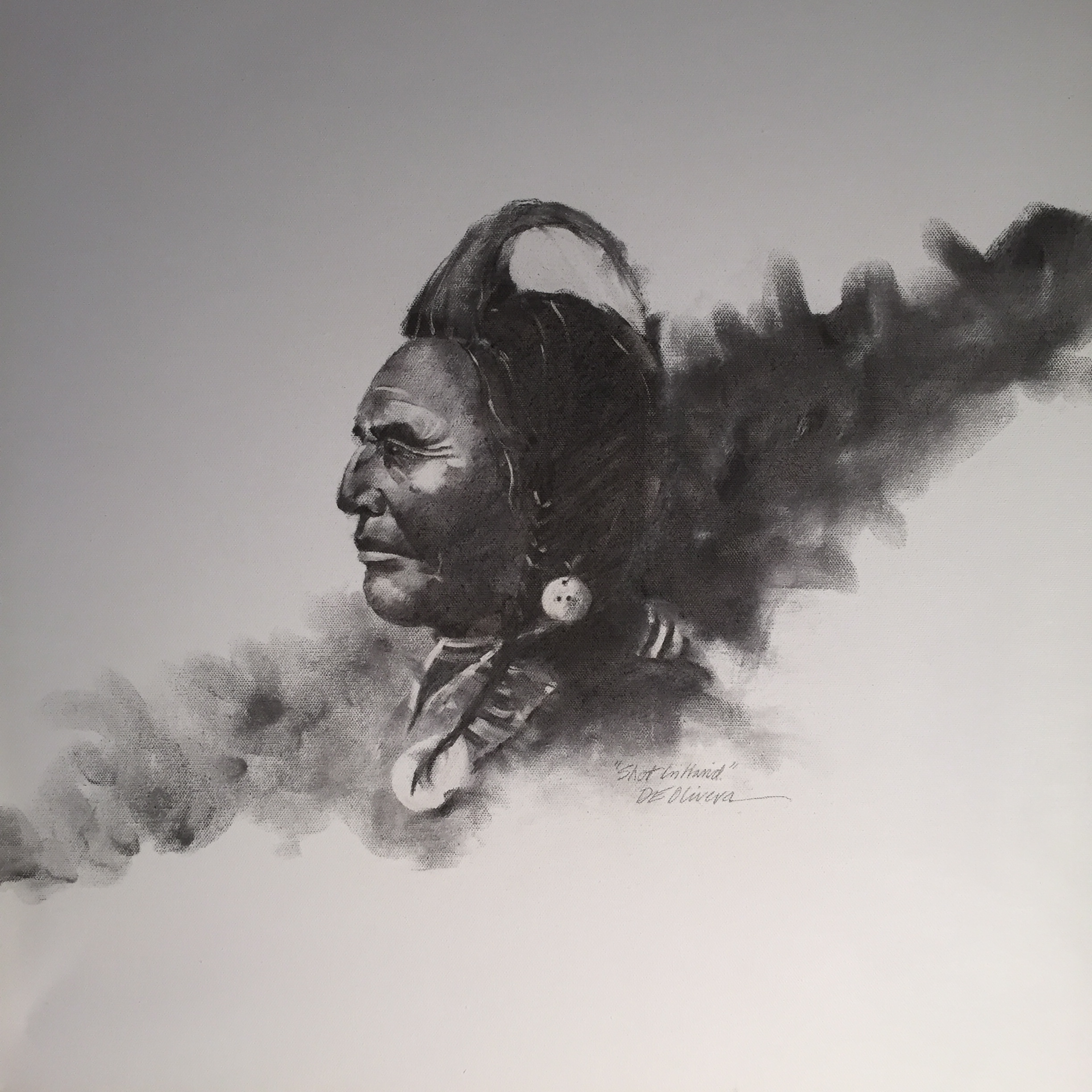 "Shot In Hand"
20"x20"x2" $675
Charcoal on canvas
"A Jemez Fiscal"
20"x20"x2'' $675
Charcoal on canvas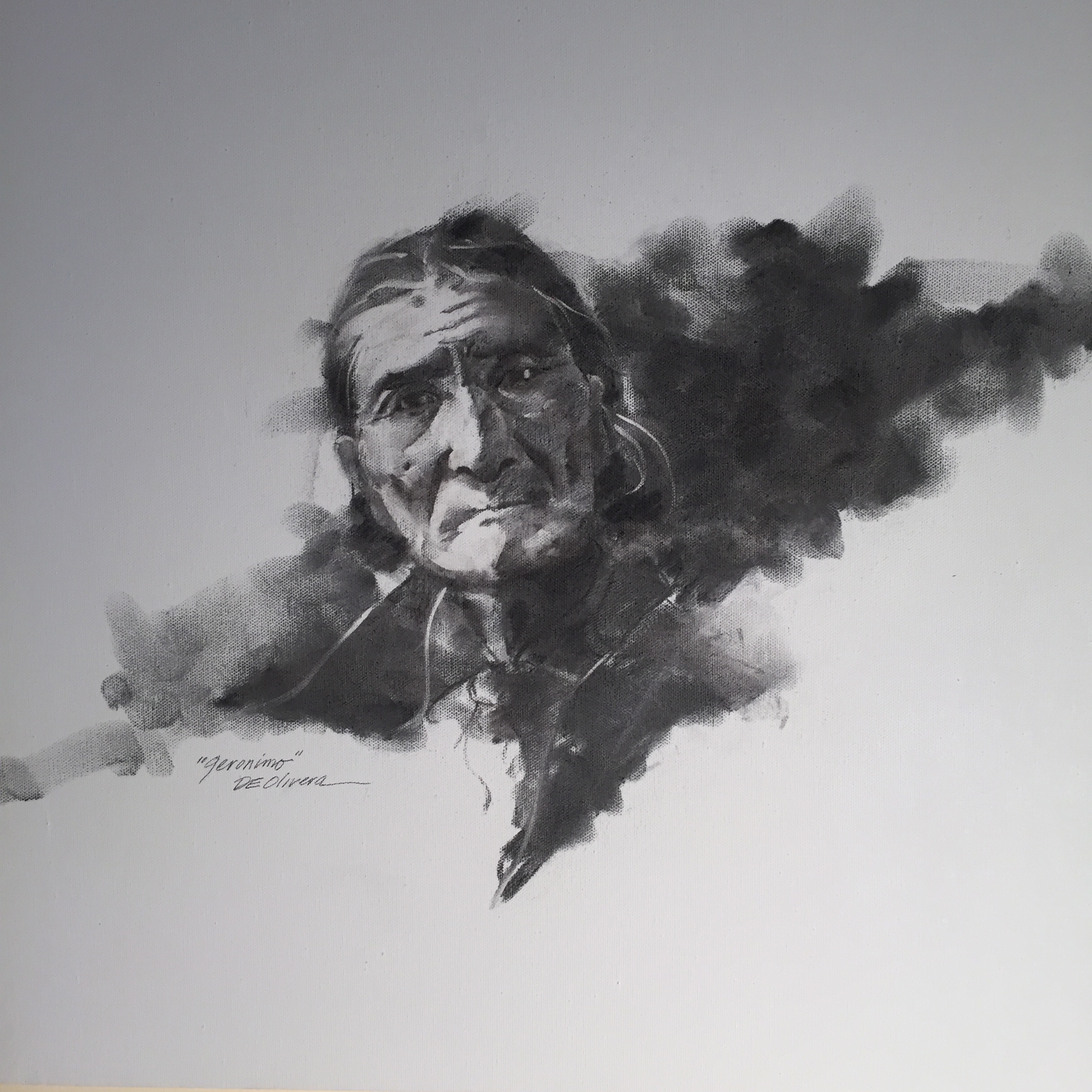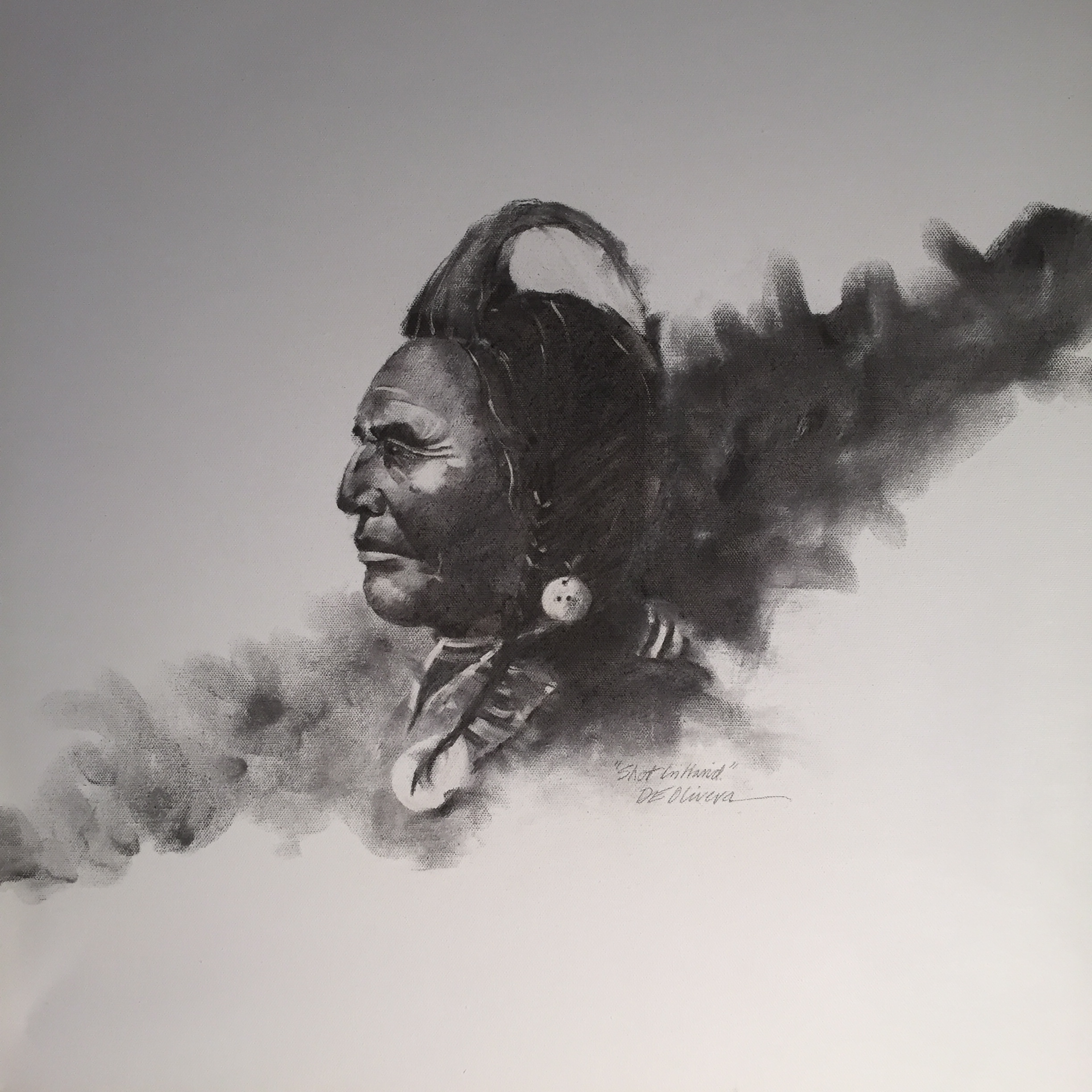 About the artist
Ricardo DeOlivera
With a single palette knife and infinite colors, Denver native Ricardo DeOlivera brings a unique energy to every canvas he touches. Sunflowers shimmer with light, adobe walls exude strength and faces from the past emerge with memorable presence under his masterful touch.
His is an artistry founded on formal training at the Rocky Mountain School of Art and furthered over the course of 35 years, as he guided DeOlivera Creative from small studio to national prominence. Along with hundreds of awards and recognition by major design publications, the firm garnered the highest honor: logos developed for Xcel Energy, 9News and the Colorado Rockies remained in use years after Ricardo closed shop and announced his retirement in 1999.
But as his clients and friends know well, Ricardo is decidedly not the retiring type. He returned to his alma mater—now Rocky Mountain College of Art and Design—to teach typography, packaging and design to a new generation. And he began delving ever more deeply into his own creative style.
He found it in "pushing paint," as he describes it—placing oils and building form on the canvas to develop dimension while finessing edge and line to achieve nuance. "It's an ongoing experiment," Ricardo states. "I like the painterly, sculptural result. It moves the light.
"There is a freedom."